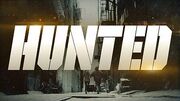 Hunted is an American reality TV series based on the UK TV series with the same name. It premiered on January 22, 2017 on CBS. The show is a competition series, which centers on nine teams of two as they are fugitives on the run from highly skilled investigators. Each pair uses their wits to evade capture for 28 days in a 100,000 square mile region in the southeastern United States in order to win the grand prize of $250,000. RHAP did episodic recaps of Hunted featuring Rob Cesternino, Curt Clark (known for covering new reality TV shows for the network), and "So You Think You Can Podcast" finalist Liana Boraas.
List of Podcasts and Guests
Edit
NOTE: Rob Cesternino, Curt Clark, and Liana Boraas appeared on every podcast.
January 22, 2017 - Series Premiere Recap Podcast
January 25, 2017 - Episode 2 Recap Podcast
February 1, 2017 - Episode 3 Recap Podcast
February 8, 2017 - Episode 4 Recap Podcast
February 15, 2017 - Episode 5 Recap Podcast
February 22, 2017 - Episode 6 Recap Podcast
March 1, 2017 - Season 1 Finale| Episode 7 Recap Podcast
March 13, 2017 - The Hunted & The Hunter: Lee & Hilmar, Theresa Payton Interviews: Lee Wilson, Hilmar Skagfield, Theresa Payton  
Other Facts
Edit
References
Edit
External Links
Edit